Apple has just seeded the iOS 11 beta 5 to the developers this morning. While I should bring this to your notice that iOS 11 is not coming as soon as in September. However, the testing of this newly hatched version of iOS is in progress for a couple of months already. But avoid downloading it into your device that you carry for everyday use; if you want to prevent it fro unexpected bugs, crashes or throttles in performance.
iOS 11 Beta 5 Is For Developers Only:
Moreover, the fifth beta version of your favorite iOS is only available for those developers who pay $99 a year to get their hands on the iOS 11 beta 5, its new tools and content for developers. Also, if you are already associated with the public beta program, you are likely to get an update shortly; once the company makes sure the fifth beta version is not going to harm your device in any way.
On the other hand, those who are already using iOS 11, all they have to do is to head over to Settings of your iPad or iPhone to install the updates. Noticeably, macOS High Sierra, watchOS 4 and tvOS 11 also received a beta update today. Seemingly, the company focuses on fixing bugs and improving the performance through iOS 11 beta 5 updates.
Messages In iCloud Is No More:
To your surprise, Messages in Cloud feature that Apple promised to integrate into upcoming iOS 11 is nowhere in iOS 11 beta 5. This feature would supposedly store iMessage into iCloud; freeing up space on iOS and Mac Devices. Though, the company says it may add the feature again with the feature update to iOS 11. But it is pretty much clear that it's not coming with the official launch of iOS 11 in September, alongside new iOS 11 device, iPhone 8. It remains a mystery why is it taken back and when will it re-release in the future.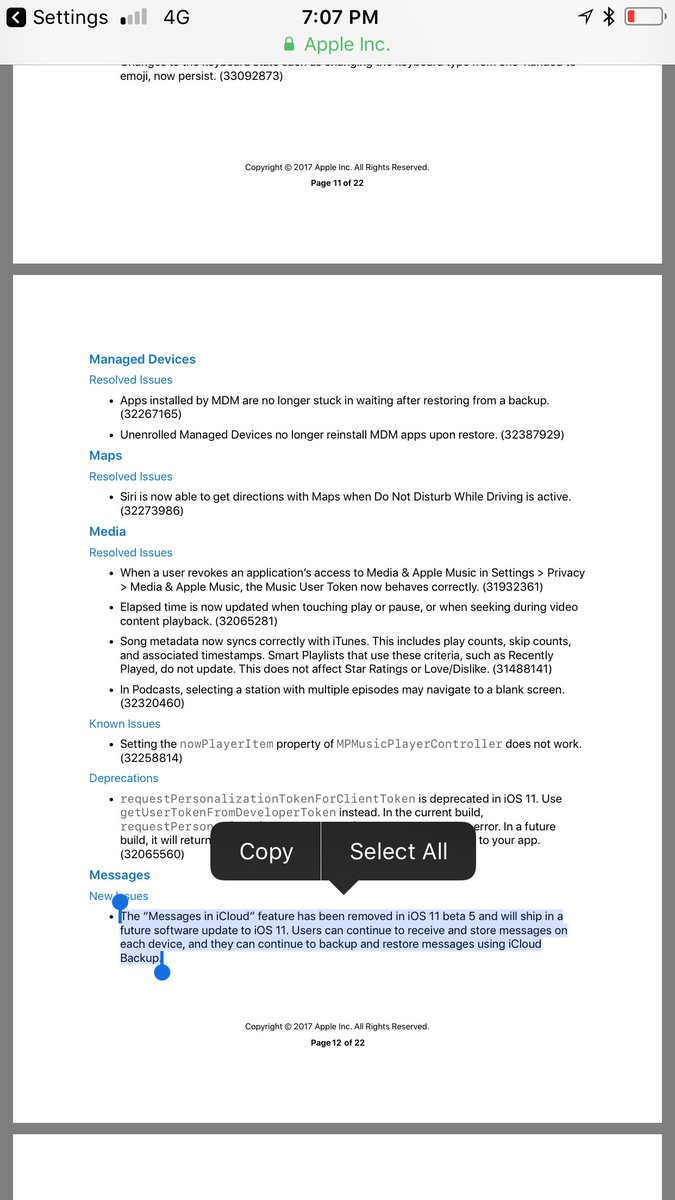 Here's the Kicker:
How's this new iOS 11 would be different? For the iPad, this upcoming iOS 11 would look like a brand new software platform. It would transform your device into a more capable tablet; that allows you to drag and drop app icons, files and much more across the operating system. Moreover, there is a new app switcher, a dock, and a Files app to help you launch and manage your files in an easier way.
But if you do not use iPad, you need to dig out many changes as they are under the hood. Kicking off with Apple's ARKit, you will also get an entirely redesign Control Center, and you will be able to customize your shortcuts.
The Bottom-line:
As per Apple's pattern, the iOS 11 will likely to be available after a week of its official launch. Till then we will keep you updated about the new changes if they come along its way. Meanwhile, you can get your eyes on the iOS 11 preview that I wrote a few months ago.