Our Verdict:
If I talk about the first impression of Nokia 8, when I first held this beautiful though resilient handset; I did not feel anything is missing that is expected from any flagship phone to have. However, there is no extra feature that could lure you to snap up this Nokia's smartphone iteration; except the Nokia's nostalgic name in its credit. And in this highly competitive market, of the smartphone, it won't be any easy job for Nokia 8 to have the edge over other mobile giants. Anyway, you will know the details in this Nokia 8 hands-on review that we have presented today.
---
WITH 'PURE' ANDROID AND ZEISS OPTICS, THE NOKIA 8 DOES ITS BADGE PROUD
---
What We Like?
Beautiful design, especially with shiny effect
Dual-sensor rear camera with impressive software
What We Don't?
No hugely unique features
Price may be a little too high
Highlights Of Nokia 8 Hands-on Review:

---
This slim and svelte slice looking smartphone represents the subtle success of Nokia that has done a fair job in building a sleek and elegant design. And as it is a Nokia's product, we could similarly see a lot of things as it used to do previously. Especially the attention to the details in the build and design is undeniable., On top of that, the simplicity it maintains in design is undoubtedly Scandinavian.
---
The screen of Nokia 8 is also as good as iPhone 7. However, it is not AMOLED but somewhat close to an LCD; which can be compared to the most bright LCD of iPhone 7. The polarization it has reduces reflections; making it contrasty and best for an outdoor shoot.
---
In terms of innards; it has all the best specs to offer as any other flagship phone of this highly competitive market. You will know in this Nokia 8 Hands-on review that its processor is as powerful as any flagship phone should have. Moreover, it runs Android 7.1 and has ample amount of storage and a microSD slot for external memory.
---
There is a fingerprint scanner below the screen of Nokia 8; in the middle of two navigation buttons that looked an easy position me for unlocking the phone.
More from Nokia hands-on review, it seems a bit of snappish under the finger; that it could be because it has totted the best of all Qualcomm Snapdragon 835 chipset; from which you can expect it to deal with anything you want it to do.
---
Given that, the company has come back 3,090mAh battery in its first iteration of the smartphone. That means it might struggle when it comes to power a QHD screen. However, our Nokia 8 hands-on review will detail about the cooling system it is incorporated with; which is really something remarkable. It means Nokia 8 will likely to run smoothly and due to its cooling system; it will not get heated up and use more power.
---
Also, this sleek yet resilient design of Nokia 8 has a USB-C port at the bottom of the phone from where yo, u can charge it' and there is Quick Charge 3.0 too. But there is no wireless charging option.
---
Besides, the Nokia 8 hands-on review has to tell you more about its camera that had made it the first-ever Nokia smartphone to feature Zeiss optics both on the front and rear camera. This is what makes it the key selling point for Nokia 8. Its party trick is what Nokia is officially calling Dual-Sight to deliver "bothies," which offers a split-view screen showing the front and back views which can be streamed via YouTube or Facebook. This will definitely woo the selfie freaks out there.
---
However, $700 isn't cheap, exactly, but it's still at the lower end of the range for a flagship handset, especially with 64GB of storage onboard.
---
Over past several years, we have not heard much from Nokia. In fact, since it sold its Lumia range to Microsoft, the company had been disappeared from the mainstream. And all of a sudden this lost brand has made a strange comeback earlier this year. Which added one more competitor to jockey with a numerous mobile maker brands already doing good in the market.
However, it is worth noting that Nokia 8 is not the only Android phone the company has ever made. Instead, we have seen the cheap Nokia 3 and the mid-range Nokia 5 and 6 during this year by HMD Global; branding Nokia. But this time the company has baked its flagship phone's first iteration which is comparable to the likes of iPhone 7 and Samsung Galaxy S8. This is what drives us to write Nokia 8 hands-on review for all the readers to get themselves acquainted with the first experience with this newly hatched phone of nostalgic Nokia.
Key Specs:
Weight: 160g
Dimensions: 151.5 x 73.7 x 7.9mm
OS: Android 7.1.1 Nougat
Screen size: 5.3-inch
Resolution: 1440 x 2560
CPU: Snapdragon 835
RAM: 4GB of RAM
Storage: 64GB
Battery: 3,090mAh
Rear camera: 13MP + 13MP dual lens
Front camera: 13MP
Design And Build:
When it comes to design and build the phone has evolved drastically; as the Nokia 6 was a chunky slab of metal, but this brand new Nokia 8 is a sleek and elegant phone. Which has 7.3mm in the middle; that reduces down to n 5mm at the edges. The curves are smooth; designed to perfectly fit in your hand.
You will feel slick when you hold it no matter what color you go for; either grippy, matte colors with their coarser texture or the shiny, polished variants. Which looks a bit more like a fingerprint magnet but a bit more premium one. Our Nokia hands-on review finds it similar to HTC's U11 design. But what differentiate both is here it is total metal which is doing the shine not the glass like in HTC's U11.
To my good, I got permitted to get my hands on the copper version for taking photos; that is somewhat the best-looking phone in its line-up. The sneaking antenna lines at the top and bottom sets free the whole back of Nokia from any sort of unwanted distraction. And which enables you to have a nice look at its shiny and smooth surface.
Moving from back to front, what I noticed is the similar screen bezels that we have been getting in around ten or more years of Nokia. The company seems to be stuck in with those bezels and has not opted for skinny bezel-free screens. However, all the leading and its potential competitors like Samsung, LG and Apple have already left those screen bezels behind and introduced their slim bezel-less screen in their latest flagship phones. Anyways, the phone still manages to look good but not as futuristic as other rivalry flagship phones of this year do!
Cameras:
More from Nokia 8 hands-on review, with Zeiss cameras Nokia 8 has finally made a long-awaited return to the mainstream smartphone market and these cameras are the most attractive feature in the first ever flagship iteration of Nokia after its return. And the camera is exactly what one can expect with three 13MP sensors on board – two on the back and one on the front.
Furthermore, one out of three snappers is an utter monochrome and the other with shooting in RGB color. Nokia's very own algorithm helps them to work together in order to give your pictures a detail boost. Also, there is an option of using them individually for your black and white clicks. And there are an IR range-finder, phase-detect AF and f/2.0 apertures that help it take high-quality pictures.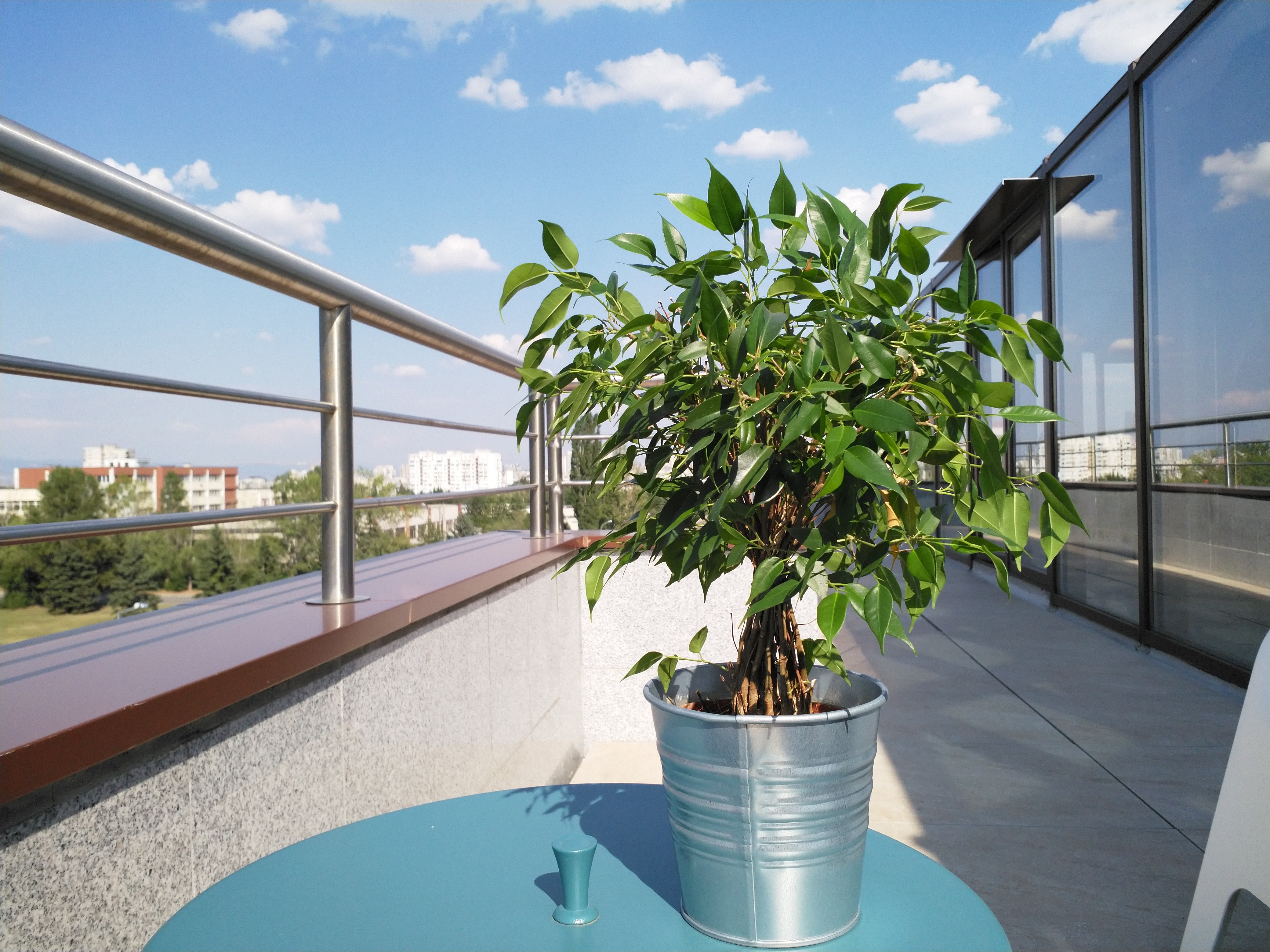 Moreover, its color sensor alone has the optical image stabilization; which means it is best suited to those low light shooting. And at the same time, when I got to shoot in outdoor with sunlight; the results left my mouth opened. So, we can say the camera hype is justified as the camera has initially proved itself among the top-notch smartphone cameras with its first positive impression.
The only thing that does not impress me much is the notion of using both front and back for for capturing Bothies. It seems to be failing that set me over the hills to appreciate this idea. This was not the Nokia that came up with this idea; previously, LG and Samsung both had failed to get the positive results of this Bothies. To my skepticism, it might take the kids down for it once the phone hits the market officially.
Screen And Sound:
The moment I took the phone in my hand for testing to write the Nokia 8 hands-on review; I started wondering if the company had used OLED panel for the 5.3in display. Because everything looks nearly perfect with remarkably vibrant colors and excellent contrast. Also, the company has integrated an always-on display option that shows the time, date and alerts on the standby mode screen. But it later turned out to be an LCD screen that impressed me like anything.
Furthermore, 2K resolution is par for the course in a top-spec blower like this. But it does not affect much because everything still seems precise and sharp. The viewing angles look a pretty much good which gets extensively bright too. According to what Nokia estimates; it will bump 700 nits, and it was inevitably turned out to be legible when I went outside with it.
Sound quality a is somewhat of a mixed bag; though it has only one speaker to offer; it promises much when it comes to recording. It deploys Ozo audio that is a 3D recording algorithm; using various to produce surround sound. But again, as it is a Nokia 8 hands-on review; so it is too initial to pass the full judgment as of now. Also, the Nokia 8 offers a 3.5mm headphone jack; so you do not have to fall back on dongle option.
Performance And Software:
However, all the three new iterations of Nokia did not do much when it comes to power; but this Nokia 8 stand out in that manner. With Snapdragon 835 CPU and 4GB of RAM; it reaches on par with the leading expensive flagship smartphone.
It feels very swift when moving from home screens to launching apps. Though that was able to partly be down to company's bare-bones approach to Android customisation. It gives you almost the feeling of using Google Pixel, but there is no awful UI and default bloat that slows things down. That signals it will likely be the first phone to have Android OS updates that also includes the big push to upcoming Android O that will come later this year.
Also, the Qualcomm chip usually has one of the robust mobile GPUs around for gaming; so there should be any doubt; it will flawlessly work well when you load up Asphalt 8.
Battery:
And here comes a good news about Nokia 8 battery. The company has impressively made much out of the Nokia 8's "advanced heat management solution"; an internal liquid-cooling system that's purposed to pull heat away from the chipset. The idea behind this is to extend the battery life by keeping heat levels to a minimum, and I must say, it really works.
When we conducted the battery test for Nokia 8 hands-on review; the phone managed to playback continuous video for a stonking 18hrs 46 mins on a single charge; with the screen set to our standard 170 cd/m2 brightness. That even puts it ahead of by far the best that, Apple, Samsung, and Sony are offering; in this class, only the OnePlus 5 managed to outstrip it.
Pricing:
Not only the specs but the price has also put this new Nokia 8 under the likes of Samsung Galaxy S8. The price of Nokia 8 is €599/AU$899, which works out to be around £550 or $700.
Warranty:
Nokia offers a year parts and labor warranty on Nokia 8, but that does not include minor wear tear or any accidental damage.
Our Point Of View:
Undeniably, the phone has a similar look than its earlier iterations; but design and display lie under one's personal preference. Besides, the robust performance, high-end innards, super powerful, highly advanced cameras, swift swap facility and on top of that no heating issue are the are the qualities what makes it superior and to be compared with the likes of few leading mobile giant's this year flagship. Moreover, what I have analyzed in Nokia 8 hands-on review test is it is somehow slightly better than iPhone 7 both regarding aesthetic and battery performance. But we must not forget iPhone 7 isn't this year's Apple iteration. And if you want to see the comparison; then you need to sit back and wait for iPhone 8 to arrive.